Alrighty, at the risk of over-challenging you - here's a QUICK one.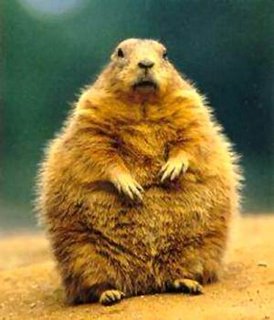 Tomorrow is
Ground Hog's Day
. Make a card
today or tomorrow
with a
ground hog or other rodent
on it! Of course since it's for our heroes, it shouldn't say "Happy Ground Hogs Day," (too late for them to use it, of course!) but you can make it a birthday or other sentiment card, depending on your image.
Ground hogs aren't common - so any rodent image works too for this one. You might Google for Ground Hog coloring pages and see if there's anything inspiring to you to use!
Entries by midnight PST on Feb 2 qualify for a little RAK prize drawing!
ETA: Lynn (hiscreation2) is the winner! Congratulations!